For more than 10 years Upper Canada Village, near Morrisburg Ontario, has presented Pumpkin Inferno.
The displays are more sophisticated each year. This year was no different, although I felt the pumpkins on which the displays are carved are becoming a little lost in the lighting.  
Upper Canada staff say part of that is caused by the new pumpkins being made of a denser material and affects the lighting seeping through the displays. They promised to look into it for next year.
The molded pumpkins are mounted on a board and then intricately carved to let backlighting through displaying the subject.
Every year there are new displays, as well as some returning displays presented in a different context and/or location. One of this year's new features was a "Lover's Lane".

And some mystical creatures.
The dinos were back, with a (water?) dragon added.
I was glad to see the deer family return along with the mushrooms and fairies.
Another new section was "the Outdoors".
Children at play was also new.
The Roaring 20's were there along with their music (see video below).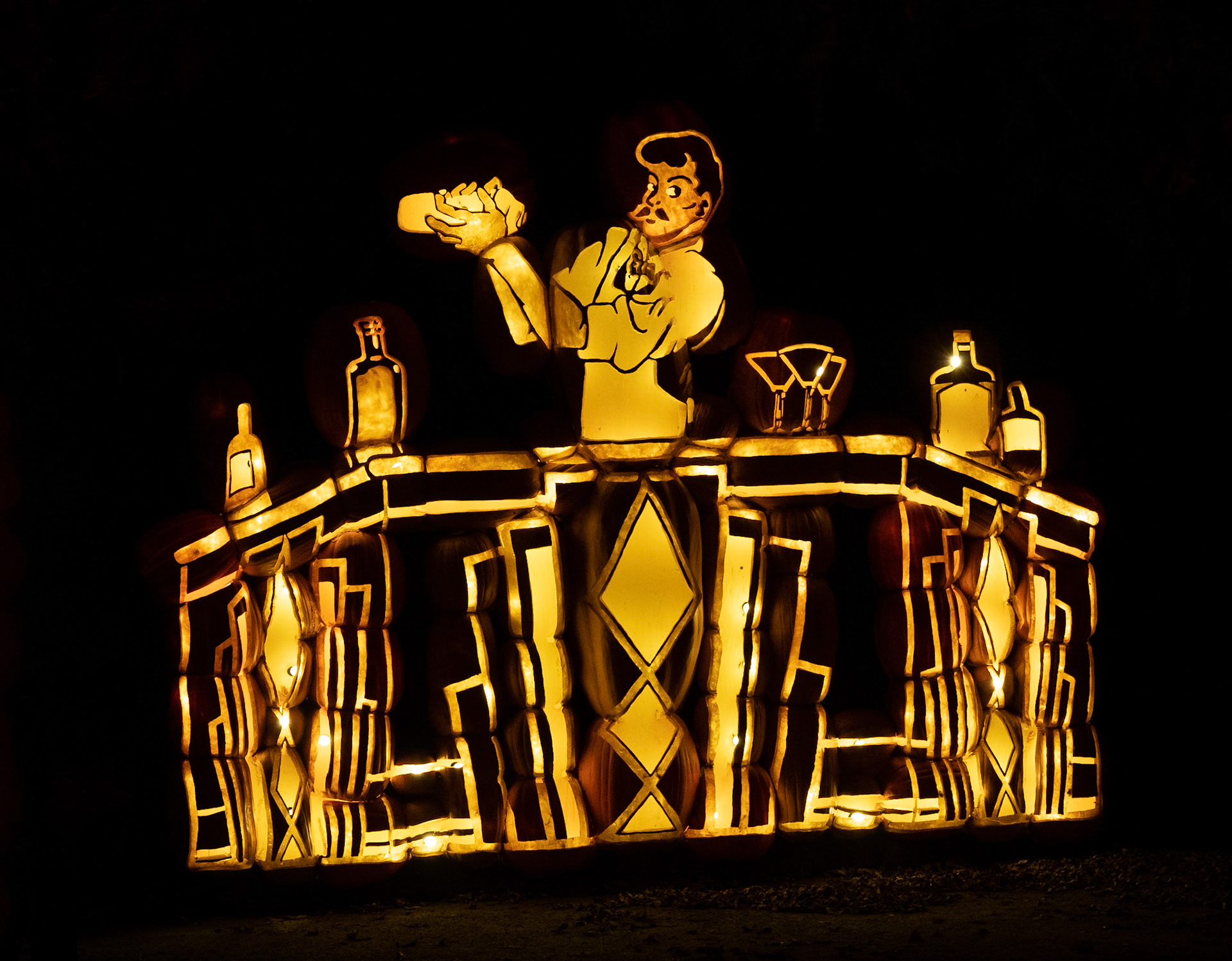 One area featured snack foods (supersized).
"Area 51" made an appearance again.
Freddy Mercury and many of his recordings with Queen had a very animated display.
The final display along the trail was a mad lab....
Interspersed along the way were individual carved pumpkins.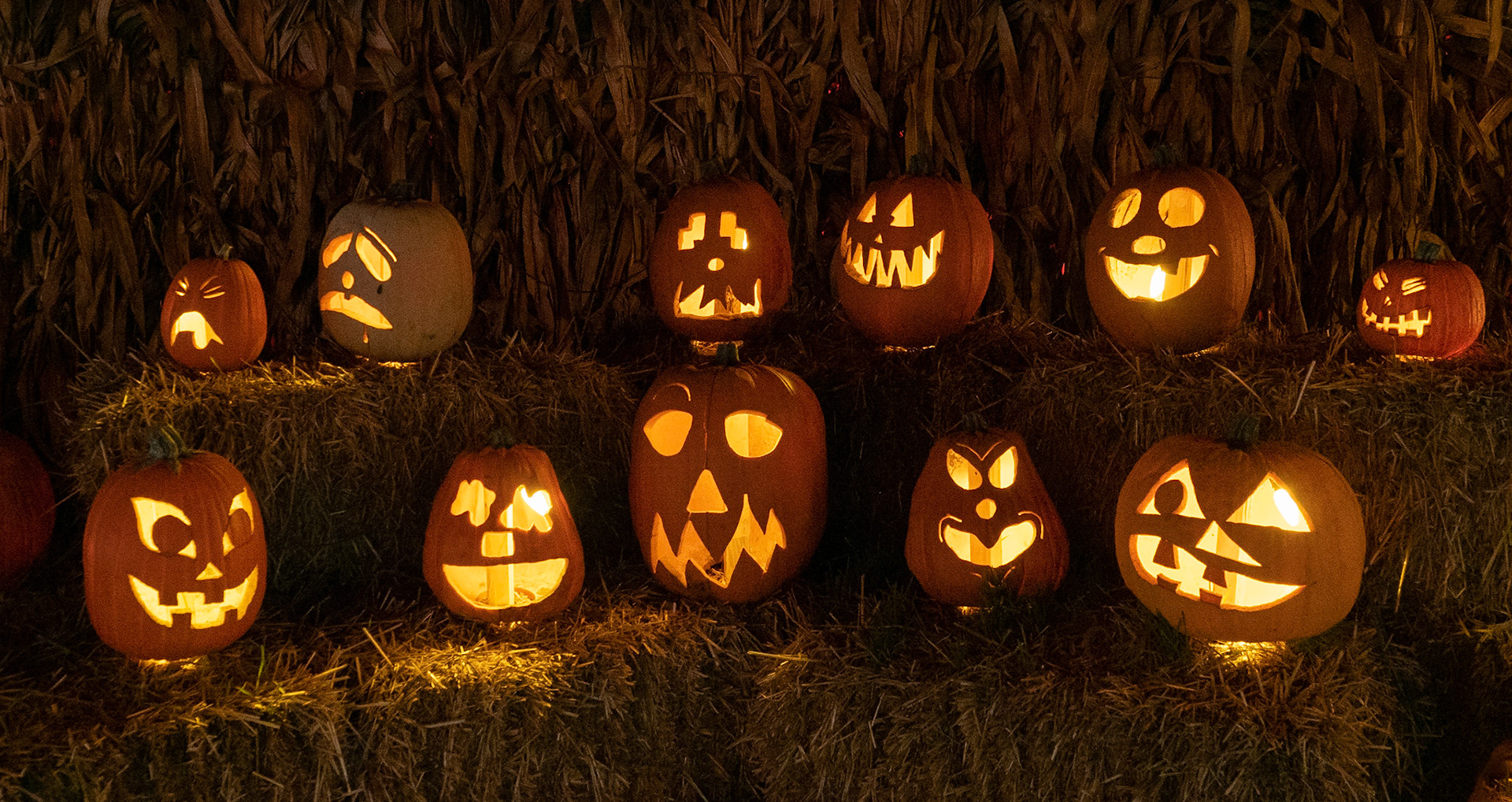 A few of the other displays...