​​​​​​​The rutting season had started, the bull elks were bellowing and gathering their harems. Two youngish bulls momentarily had a very light joust with their antlers.
Bottom picture is of a young bull on left, a more mature one on the right and diminutive fallow deer in front.
We had a good laugh when we saw mum and fawn up at the canteen window. A few minutes later the attendant came out and fed them a carrot. Doesn't take them long to learn where they can find a snack.
Turkeys preen just like every other bird. But it does highlight their wing feathers. Meanwhile others were still slumbering or in the throes of waking.
Guess I've never noticed how a black bear sits before, but the back legs sticking straight out looked a bit strange. Another black bear was sitting serenely enjoying the nice warm temperatures for late October.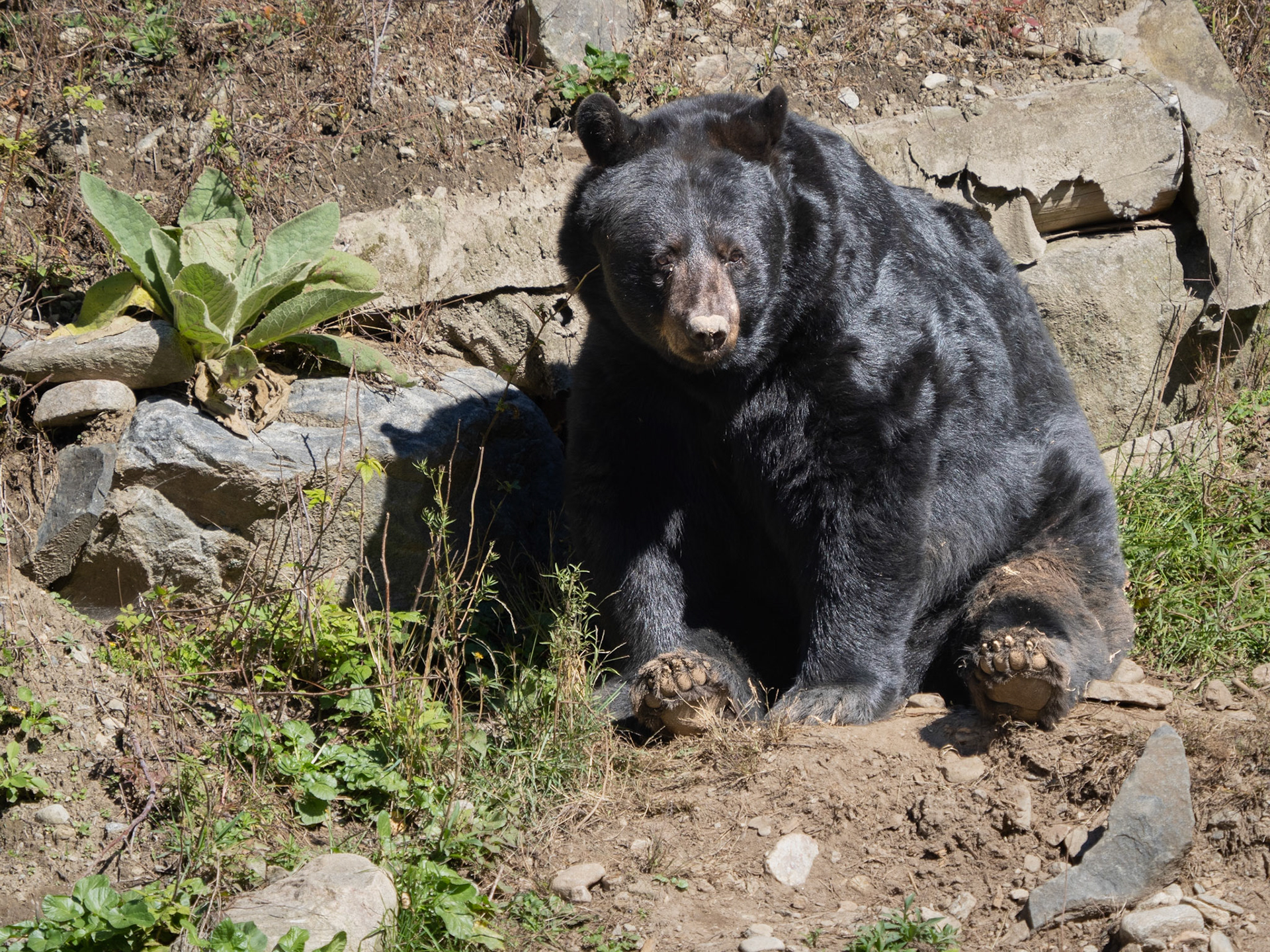 The cinnamon bears were enjoying the nice weather as well. One adult was apparently doing leg stretching exercises. While mum and two of her three cubs were relaxing (the cubs more than mum).
The light coloured hair tufts on the bear in the last photo  are the final molts from last year's fur.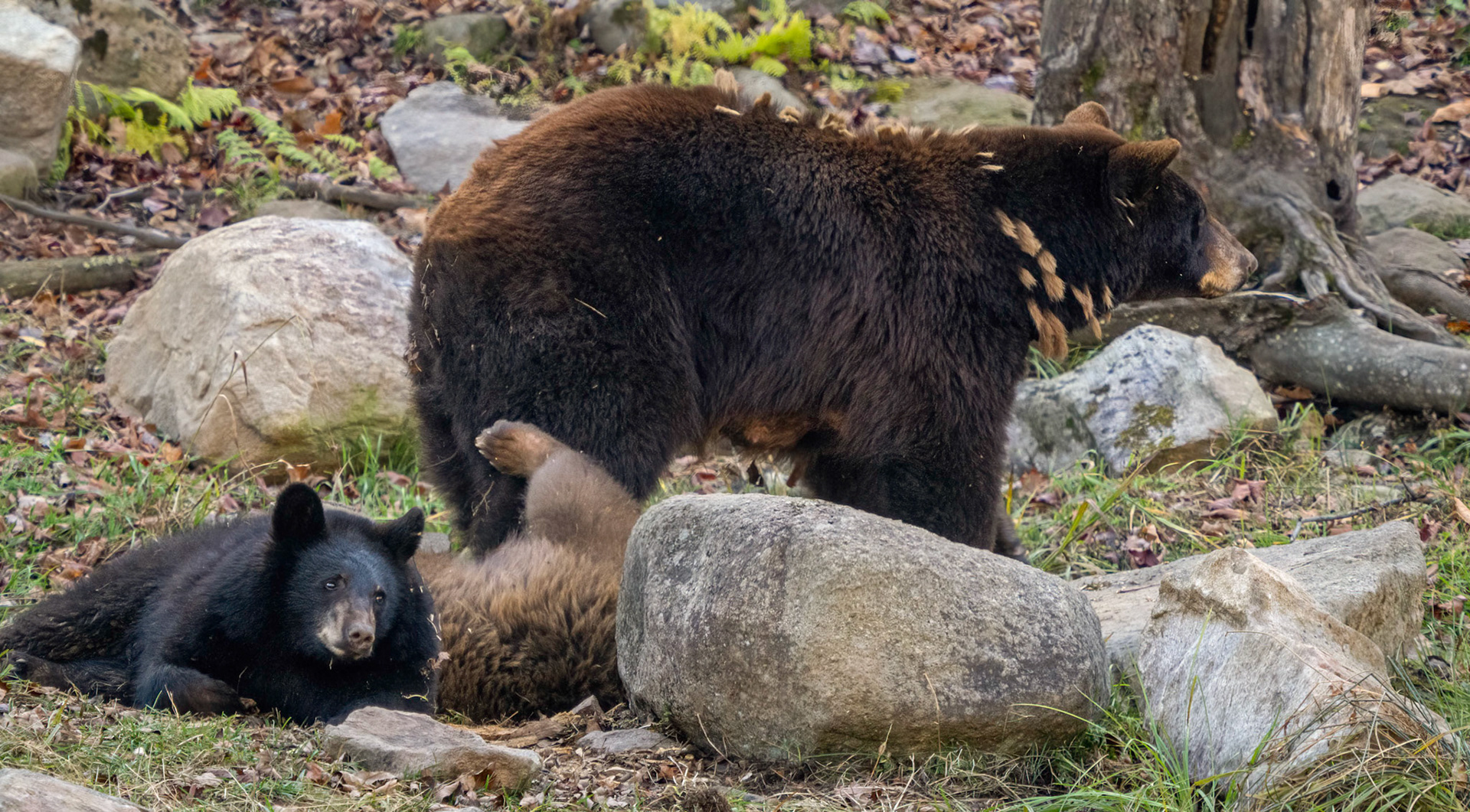 The blue jays were helping themselves at a seed platform, a pileated woodpecker busied itself looking for insects, and a peacock and peahen at the Parc's farm were strutting their stuff. The peahen was finding insects to eat off the back of the peacock.
The timber wolves are kept in a viewing area where you you can watch them from a platform. A staff member does a talk about the wolves throughout the day, throwing them morsels of meat.
The pack gather around and watch upwards to be able to grab a bite.
Having a good yawn, but making sure the tongue is pulled back so it isn't accidently bitten.
The black wolves were more awake than normal and a coyote was playing peek-a-boo. The silver foxes were searching for their food that is hidden by the staff.
Not sure what the dragonflies were finding to eat, but a pond spreadwings and several pairs of autumn meadowhawks were flying at the edge of a pond.
Water and fall colour in the trees makes for nice reflections.